Marching Band and Color Guard
Temecula Valley High School Golden Valley Regiment is an award-winning marching band and color guard. We compete in the 2A Division of the Southern California School Band and Orchestra Association (SCSBOA). We have been SCSBOA Championship finalists in 2008, 2009, 2010, 2014, 2015, 2016, and 2017. We have also competed in MBOS and were MBOS Championship finalists in 2010, 2012, and 2013. We placed 2nd at the 2012 MBOS Championships and won the High Music Effect Award in Marble Division.
We proudly represent the Temecula Valley High School Golden Bears.
The Golden Valley Regiment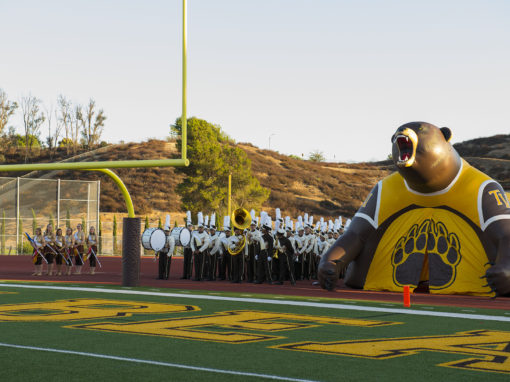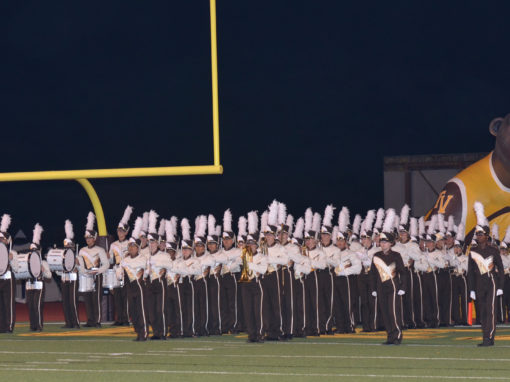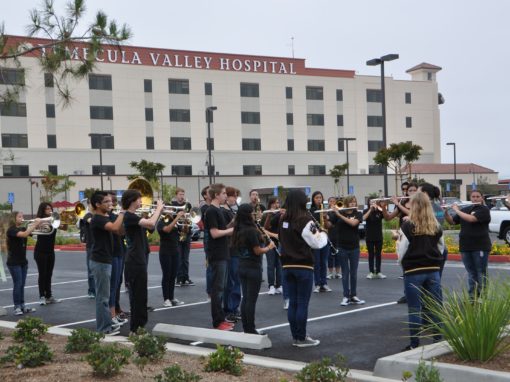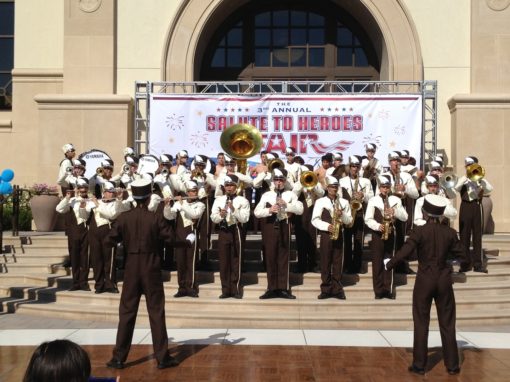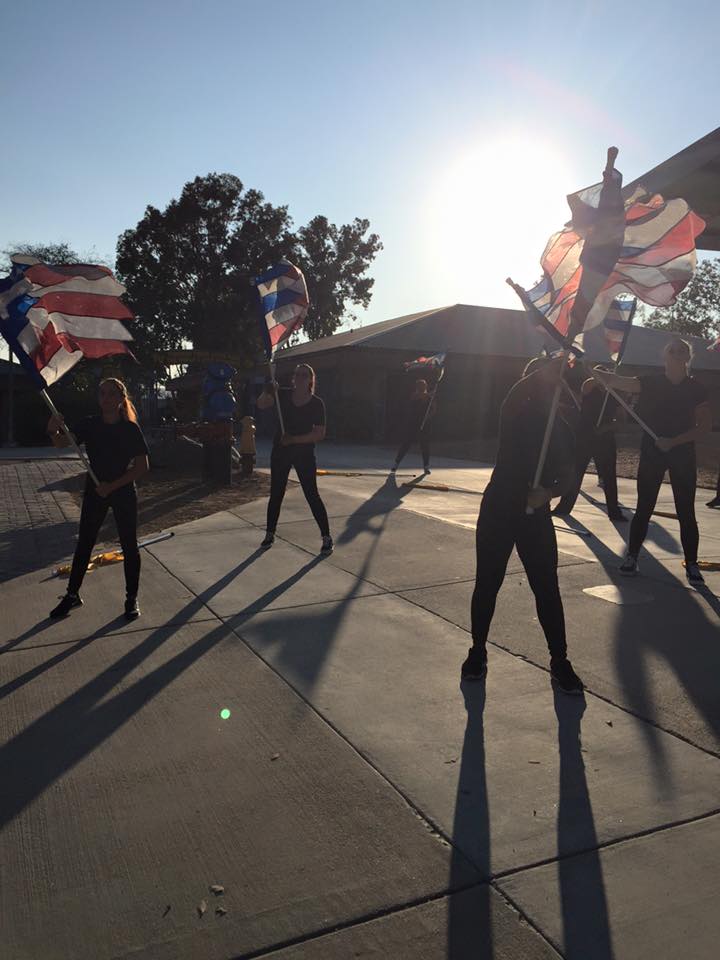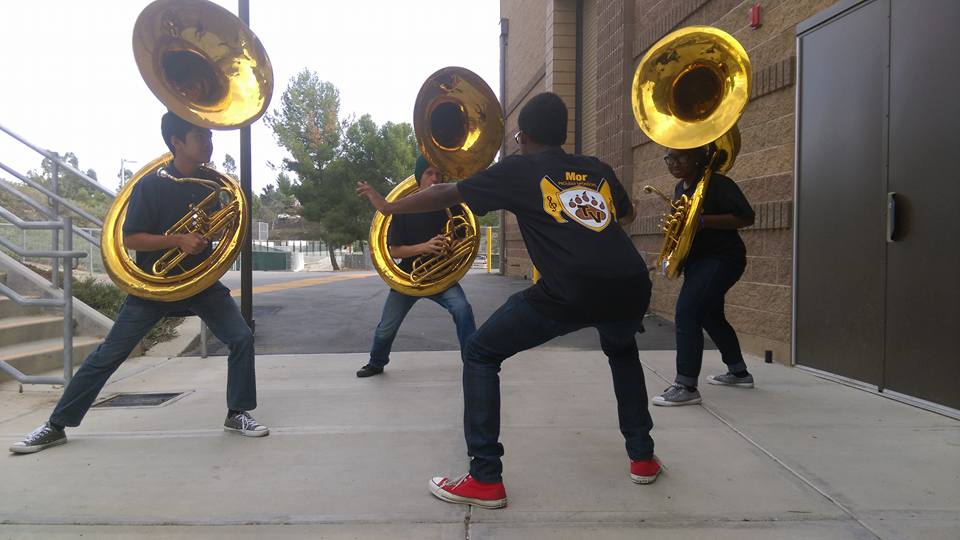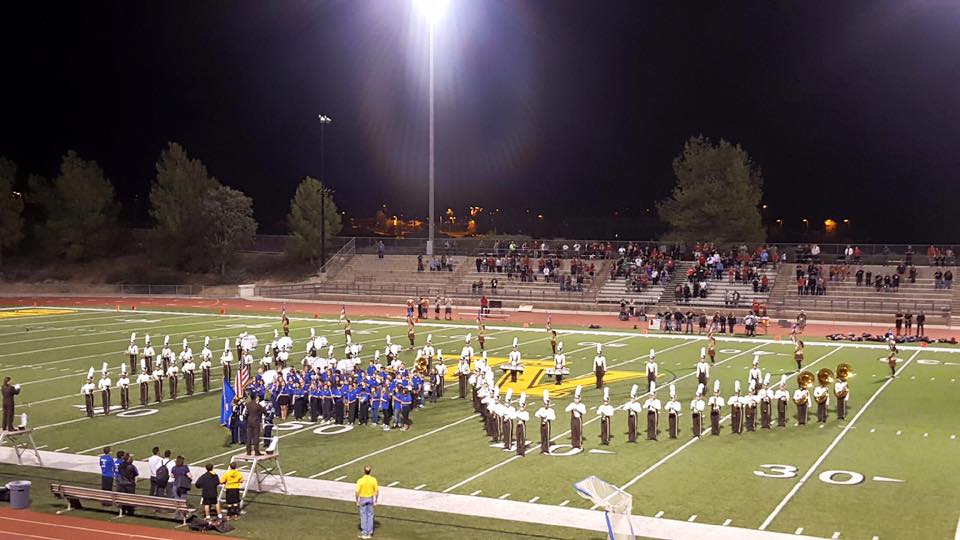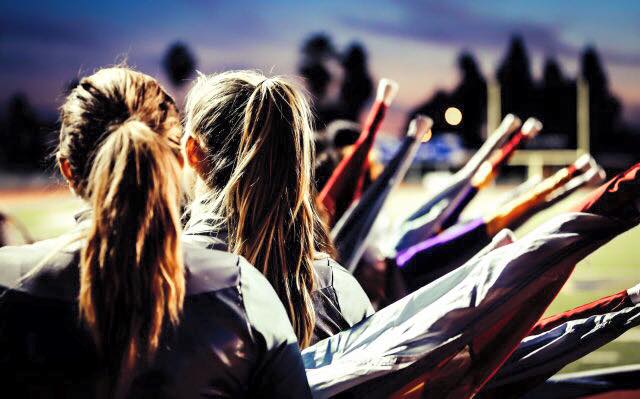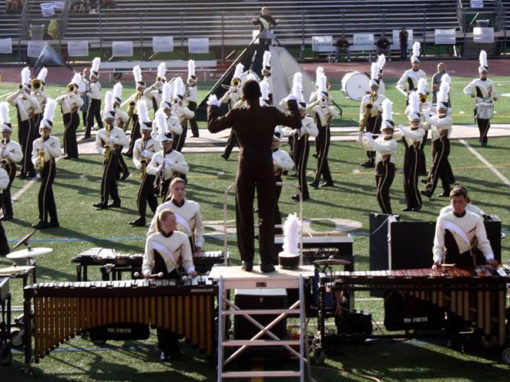 What We Do in Marching Season
Competitions
This year, the band and color guard will be competing in several SCSBOA tournaments (2A division) throughout San Diego and Riverside Counties. Please check our schedule for details.
In order to make it to the Championships once again, we will need to practice, practice, practice. We start at band camp. Once school starts, we practice the music in class and work on everything else in our regularly scheduled after-school practices.
Football Games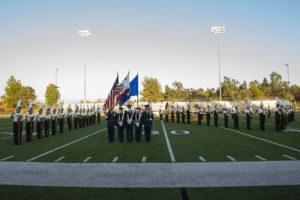 In the fall, we attend all HOME football games. We typically report to school at 5:00pm. Pre-game is at 6:30pm. Games start at 7:00pm and end around 9:30pm.
• The band performs the National Anthem, "Grand Old Flag", and the TVHS fight song during pre-game
• During the game, the band plays pep tunes, the fight song, and works with the cheerleaders to keep up the spirit of the crowd
• At half-time, the competitive show will be performed (dates TBD)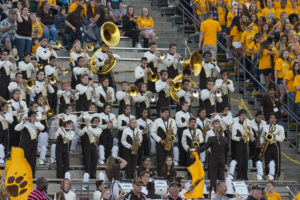 You can find the band seated next to the Gold Zone during the game. We have a special seating section next to the band for parents to come enjoy the game — and the music!
Preparation
Preparation begins in the summer and continues throughout Marching Season.
Band Camp — Week 1: Usually in early June.  Week 2: Usually late July, early August. Please see our calendar for exact dates. This is a mandatory, but fun, event. No camp on Saturdays and Sundays.
After-School Practices — Usually Mondays from 2:30-4:00pm, Tuesdays from 2:30-6:00pm, and Saturdays from 9:00-noon.
Please check the schedule regularly.
Funding
How This Program is Funded
Our Marching Band and Color Guard program will not survive, and cannot thrive, without continuous fundraising by our band booster families and friends. We rely solely on donations and fundraising to sustain our programs.
This year, the projected per student cost for Marching Band Season alone is expected to be close to $700, maybe even a bit more (we're still working on the budget). We ask that each family contribute financially via direct donations to the program or by participating in fundraising activities.
For your convenience, we've listed some financial contribution options below. Make the pledge and help us keep the music alive…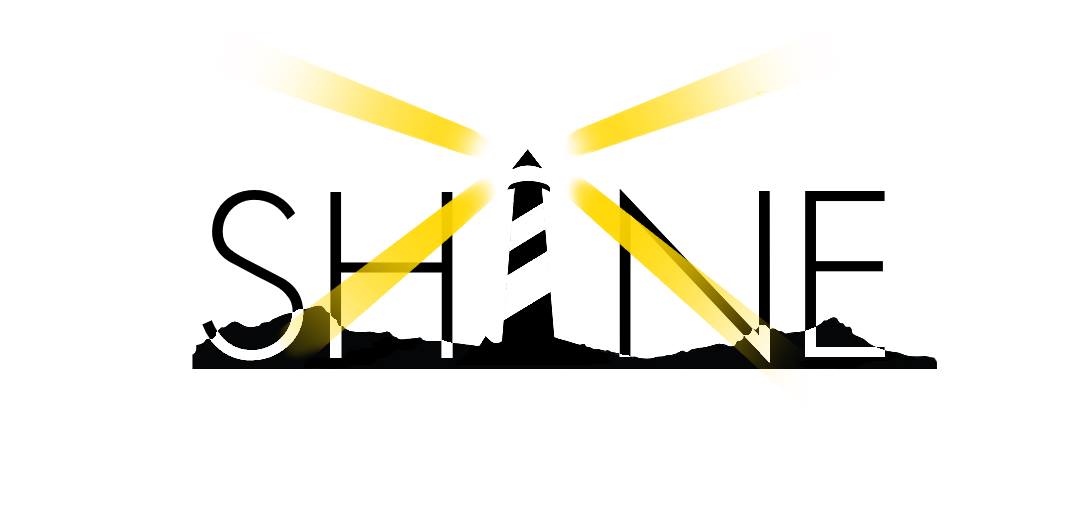 2016 Show: Dare to Dream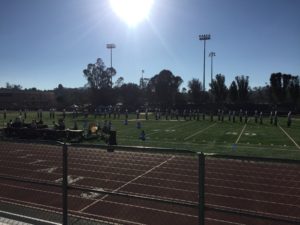 From Chaos Comes Clarity
November 21, 2015 - SCSBOA Championship Finals, Ramona High School, Riverside. Fast-forward to 4:10.
Football Season 2017 - 2018
Help Us Keep the Music Alive
We have many creative ways to support the band including, but not limited to, the following suggestions:
Donate for the entire season upfront
Set up recurring donations — We can help you set this up. For now, you can use the PayPal link below and click "recurring payments"
Do a combination of donations and fundraisers
Participate in fundraisers
*** Please note that contributions are strictly voluntary and there are absolutely no penalties for not contributing. The approximate per student cost is the approximate cost that the group incurs per student participating in each program and is reached by dividing the total fundraising goal per program by the number of students participating. These numbers are approximate as student numbers will fluctuate. The number is in no way a request for a specific amount of donation and is to be used as a guideline. The linked payment options above are for your convenience. If you would like to specify a different donation amount, please use the following link: