Attention Band Families from TMS, Margarita, Day, and beyond…
TVHS Band & Color Guard Needs YOU!
It's never too early to start thinking about your high school band career — and we have a variety of events especially for you!
We are an award-winning marching band made up of student athletes, musicians, and visual artists. We work hard, we drill hard, we play hard. We are a creative, academic bunch, and we'd love for you to join us at events this year and, later, as a freshman (and beyond!).
2019 - 2020 Registration Forms
Registration Day is May 18th (freshmen, please arrive at 12:00PM) in the band room at TVHS. Please download the registration forms here: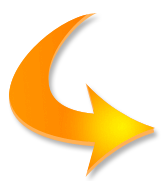 2019-2020 Band Registration Forms-1
Bring your completed registration forms to band registration day.
Student Handbook
Don't forget to read and sign the TVHS Band Student Handbook. Please download, print, and read this handbook from cover to cover. It explains a lot. You'll need to sign and turn in the final sheet as well.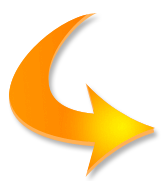 What We Do
We're busy year-round — and we love every minute of it. Here's a brief snapshot:
Band Camp — 2 weeks of intense training, led by world-class coaches like James Gow, actively involved with the Blue Devils. Overheard at band camp, "This is better than Netflix." Those are powerful words in a technology-focused world. Incoming freshmen band and color guard students need to attend band camp this summer! See our schedule below for dates. Please subscribe to our newsletter for updates.
Marching Tournaments — We compete throughout Southern California and have consistently made it to the championships.
Football Games (home games) — We're the pep band, helping the cheer squad in supporting our Golden Bears football team.
Community Events — We march in the Christmas parade and participate in various community events.
Winter Drum Line and Winter Guard — An optional program open to all band and guard students in the winter.
Concert Season — In spring, we switch gears, dust off the gowns and tuxedos, and focus on concerts. We also host the SCSBOA festival.
Middle School Color Guard Team — Stay tuned for clinic dates.
Incoming Freshmen Questions
How do we sign up for marching band / color guard?
We will be holding a registration day for the 2019 - 2020 school year on May 18th in the band room. 
9am seniors
10am juniors
11am sophomores
12pm freshmen
Please save the date and plan on attending. Registration forms will be posted a few weeks before then so you can get the paperwork out of the way. Check our home page in early May.
What's the deal with band camp?
It's super fun, that's what! The students have a blast while learning marching basics, drill, music, and parts of the upcoming show. Here's a short video from 2018 to help get you in the mood. Please disregard the dates as they are different from this year's band camp dates.
When is band camp?
This year's band camp starts right after school gets out.
Band camp dates:
June 10th- 14th
9:am-1pm
$50 FEE
July 29th-Aug 2nd
9am-4pm (lunch 12-1)
$100 FEE
Note: times subject to change. Please check back with us as the dates get closer.
Does my student have to do marching band?
No, but a student must march in order to receive PE credit. Students who take a music course but do not march will not receive PE credits.
How much does band cost?
We rely entirely on the financial contributions and fundraising efforts of the band families. As a guideline, it costs our program approximately $400 to support each student. 
Can my student take 4 years of band and graduate or get into top universities?
Yes. Below is a 4-year plan that allows a student to take band for 4 years as well as maintain the most rigorous academic schedule that TVHS has to offer.
9th Grade
1010 English 9
2711/2712 PE
Science (usually Biology)
Math (Algebra 1 or Geometry)
Band Class (Intermediate or Percussion)
Elective (often language)
10th Grade
English 10 (or pre-AP)
Band Class (PE credit given)
Math
World History or AP History
Science
Elective (often language)
11th Grade
English or AP English
US History or AP History
Math
Band Class
Elective (often language)
Elective (3rd year of science)
12th Grade
English or AP English
Government / Economics
Band Class
Elective (Math)
Elective (Science)
Elective (AP Economics or AP Government)
How much time is required for marching band?
Marching band rehearses Mondays from 2:30-4 pm, Tuesdays and Thursdays from 2:30-6 pm and Saturdays from 9am-12 pm. The marching band performs at all home football games (usually 5 per season), as well as in competitions every Saturday in October and November.
Will my student's academics suffer due to such a large time commitment?
Actually, the average GPA for our 9th graders in marching band was 3.42. Within that 9th grade class, 25% of our students earned a 4.0 during the marching season. In fact, 52% of our marching 9th graders earned a GPA of 3.5 or higher during marching season. The time commitment required for marching band actually helps students to learn to manage and prioritize their time outside of school.
TVHS Band Events of Interest
Learn More
Thank you for considering joining us. Please explore our website to learn more, like us on Facebook, and contact us if you'd like to join.